WHAT IF I OWE MORE ON MY HOUSE THAN IT'S WORTH?  WHAT CAN I DO?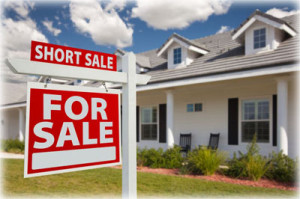 A "short sale" is an option.
This is where the owner and the lender cooperate to sell the home for less than the balance owed on the property.
Typically the owner contracts with a real estate agent to sell the property.  The agent contacts the lender to seek cooperation on the sale.  Upon approval of both the owner and lender, the property is listed for sale.
Negative Aspects
A "short sale" can reflect negatively on the owner's credit report.  However, it's a better option than a foreclosure.
Short sales can take longer and are more complex than a typical residential sale.   Patience is needed on the part of the owner.
The Positive Side
The owner rids himself of a financial burden.
The owner no longer has to deal with burdensome property maintenance; the property can be sold in its current condition.
The owner can begin repairing his credit and prepare to purchase another home (in as early as three years).
What's Required?
Most lenders require the following from you; your agent can help you complete these:
A hardship letter
Proof of income and assets
Estimated value of the property from an appraisal or Real Estate Broker's Professional Opinion (BPO)
How Can We Help You? 
If you think a short sale will meet your needs, we'll introduce you to a professional real estate agent who will work with you to sell your house.
My company will then make an offer on your property. No need to make any repairs – we'll buy "as is."
Thus, you will have an immediate offer on your property.
Also, unlike most buyers, we can wait the long timeframes that it takes the lender to complete the sale.
Don't wait another minute to call us or simply fill our Fast-Response Form. All consultations are completely confidential, free of charge and there is absolutely no obligation. We work with each homeowner individually and explore all possible options.
For the fastest service call us direct! Call Us at (559) 250-6189