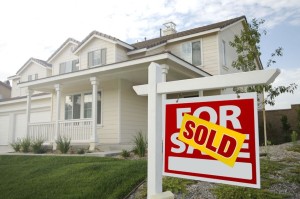 If you are looking to sell your house quickly or if you have found yourself in a real estate dilemma and you are simply looking for answers, we can help! Central Cal Homes, Inc.  can work around your goals to sell on your terms.
Every year there are hundreds of thousands of people who get hit with one of life's unexpected circumstances, forcing them to sell their homes. Most have no idea what options are available beyond listing with a realtor or trying to sell their homes on their own and hoping for the best. Often, these are not the best choices. We know life can get complicated, that's why we want to arm you with the knowledge to make the best decisions about your property. Understand – You Do Have Options! Our company specializes in solving real estate problems and we can help correct almost any financial situation at no cost to you! Our goal is to put power back in your hands. A brief phone conversation with us may actually be life-changing. Our real estate specialties include:
• Foreclosure Avoidance
• Debt Removal or Renegotiation
• Refinancing Homes in Foreclosure
• Sell Your Property Without Realtor Commissions
• Resolving Title Issues
• Relocation Assistance
• Vacant Properties
• Environmental or Structural Problems
• Apartment & House Rental Specialists
• Bankruptcy
• Overleveraged Properties
• Judgments or Outside Liens
• Little or No Equity Sales
Don't wait another minute to call us or simply fill our Fast-Response Form. All consultations are completely confidential, free of charge and there is absolutely no obligation. We work with each homeowner individually and explore all possible options.
For the fastest service call us direct! Call Us at (559) 250-6189